What To Do In Chattanooga for July 4th
Posted: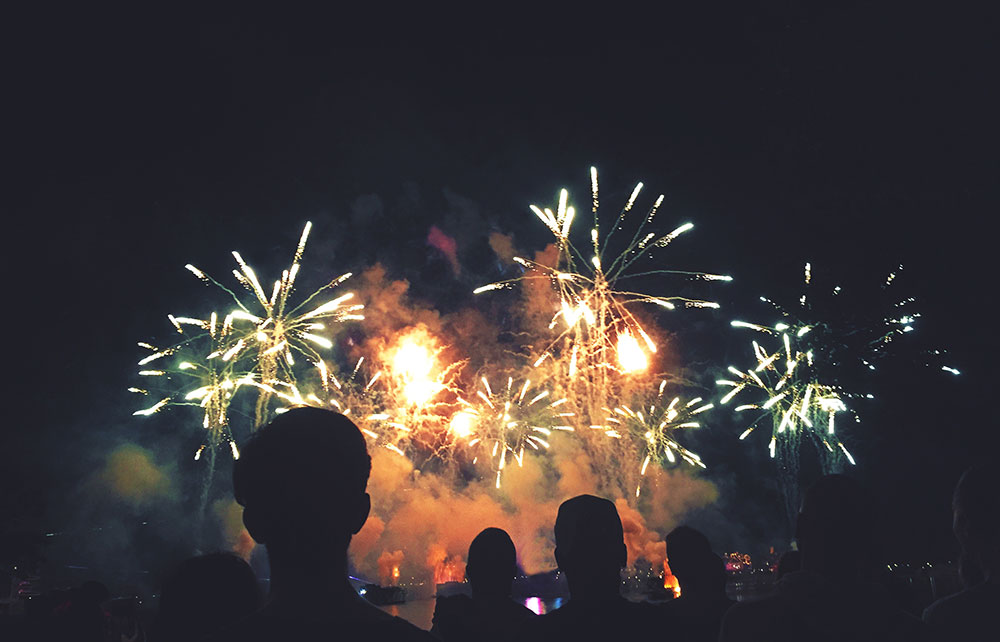 The Fourth of July is almost here and with it comes a whole host of activities in and around the Scenic City designed to celebrate our nation's birthday. Fireworks celebrations will begin July 2nd and last through the 5th. Wherever you are in the area, be sure to catch one or more of these patriotic displays!
On Tuesday, July 2nd, Lake Winnepesaukah will kick off the Independence Day events with a fireworks show at 10 PM. You and the family can spend the day at the amusement park and then stick around to see the area's first official fireworks show!
Starting Wednesday, the 3rd, the events really get ramped up. Collegedale will hold their annual "Freedom Celebration" at the Veterans Memorial Park. Fireworks will cap the event at 9:45 PM. Ft. Oglethorpe will host "Patriotism at the Post" at Barnhardt Circle with fireworks slated to begin at dark. Similarly, Tracy City will have fireworks at the Old Ball Park beginning at dark. Perhaps the area's best known celebration will take place at Coolidge Park. "Pops on the River" features fireworks with a patriotic musical accompaniment from the Chattanooga Symphony Orchestra. Bring the family early and enjoy the restaurants and beautiful view from the park until the fireworks begin at 9:45 PM.
Thursday, July 4th offers a plethora of options. Lake Winnepesaukah will again have a fireworks display at 10 PM that night. Bradley County's "Freedom Celebration" at the Bradley Commons will end with a fireworks show at 9:30 PM while Trenton, Georgia will have the "1945 Dade County Fair" at Jenkins Field Park. The fireworks there will start at 9 PM. Soddy Daisy will have their annual fireworks show at Soddy Lake at dark while Dunlap's fireworks will take place at Harris Park at 9:15 PM Central Time. South Pittsburg's fireworks will happen in the downtown area at 9 PM. Signal Mountain's fireworks will end the day that begins with the 4th of July Parade at 10 AM. This year commemorates Signal Mountain's centennial, so the parade is sure to be a can't miss event. After the parade, there will be a picnic at the playground and fireworks will happen at the Signal Mountain soccer fields at dark.
If you still haven't had enough fireworks action by the end of the night Thursday, there are two more shows scheduled for Friday night – one in McCaysville, Georgia and one in Benton, Tennessee.
Wherever you are in the Tennessee Valley this week, you will have plenty of opportunities to celebrate the birth of the United States. Be sure to make plans to enjoy at least one of these excellent shows this year!
Bailey Bullard